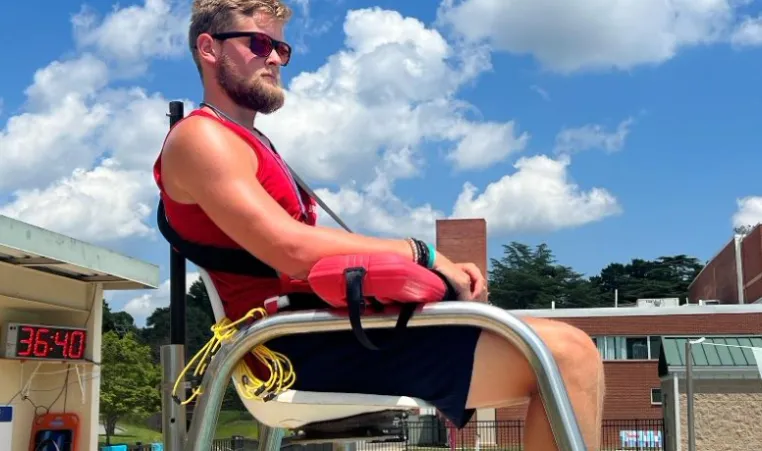 YMCA INTRODUCING RESCUE: THE LIFEGUARD'S ULTIMATE SAFTEY COMPANION
FOR IMMEDIATE RELEASE: JULY 27, 2023
(Hickory, N.C.) – Part two of our two-part series focusing on aquatics safety at the YMCA has emphasized the paramount importance the organization places on protecting its members and visitors in and around the water. The Hickory Foundation YMCA is proud to announce its partnership with PunchAlert Technologies to pilot their cutting- edge water safety technology, RESCUE. The implementation of this groundbreaking system represents a significant step forward in ensuring the safety of our valued members within our pools.
RESCUE, developed by PunchAlert Technologies, is a trailblazing water-activated, internet-enabled panic button system designed to enhance emergency response procedures in aquatic environments. The technology revolutionizes how lifeguards and our Aquatics teams can quickly and effectively respond to critical situations, ensuring a safer swimming environment for everyone.
Key features of the RESCUE system include:
1. Water-Activated Panic Button: The RESCUE buttons are equipped with water- activated panic buttons that are automatically triggered when a lifeguard enters the water. This instantaneous activation helps to reduce response times, enabling lifeguards to initiate emergency procedures promptly.
2. Seamless Communication: The system comprises a central hub, wearable bands for lifeguards, and a charging strip. These components communicate with each other several times per second, allowing for real-time updates and seamless coordination between lifeguards and the Aquatics teams.
3. Internet Connectivity: RESCUE utilizes internet connectivity to transmit crucial information to designated staff members, enhancing communication channels and ensuring quick, efficient, and organized responses to emergencies.
4. Enhanced Safety Measures: The use of RESCUE significantly elevates our pool safety standards. By enabling lifeguards to communicate and coordinate more effectively, this technology empowers our Aquatics teams to provide an even safer environment for swimmers of all ages.
"We are thrilled to partner with Punch Technologies and introduce RESCUE at the Hickory Foundation YMCA," said Ryan Pegarsch, Aquatics Director at Hickory Foundation YMCA. "The safety and well-being of our members have always been our top priority, and with this cutting-edge technology, we are confident in our ability to respond swiftly and effectively in any emergency situation."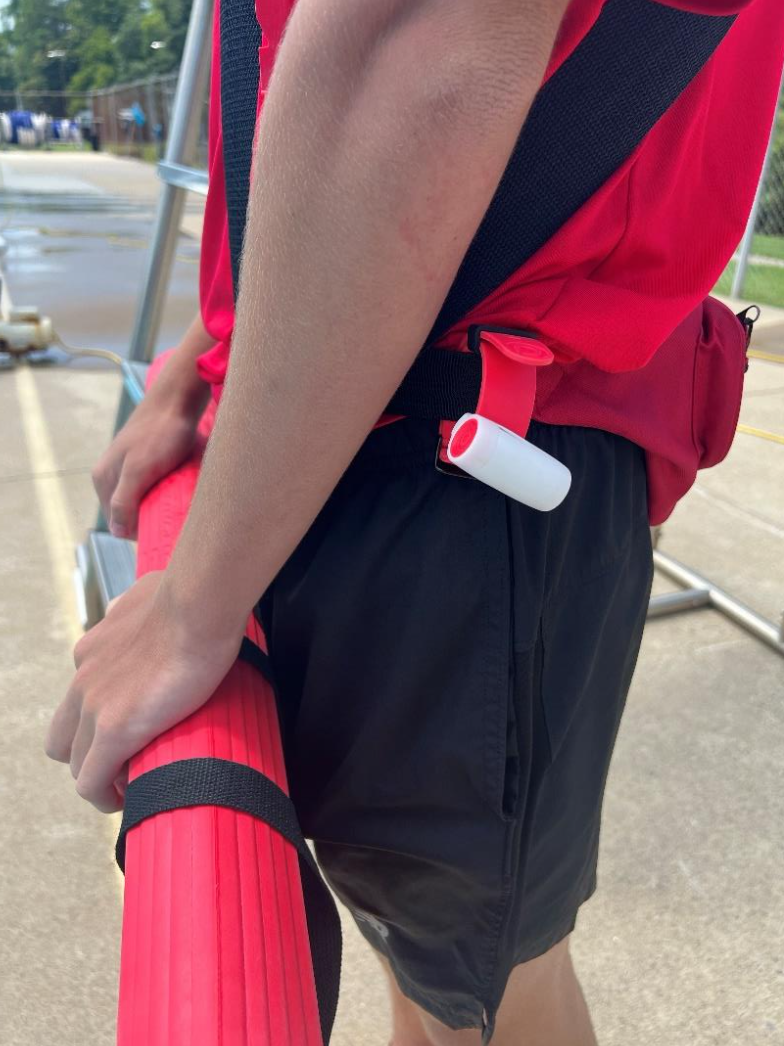 Lifeguard Job Description
YMCA of Catawba Valley Employment Application
Media Contact: Gerry Knox | 828-324-9622 | [email protected]
#########
YMCA OF CATAWBA VALLEY:

The YMCA of Catawba Valley was established in 1969 to strengthen our community through youth development, healthy living and social responsibility. The Y engages over 25,000 men, women and children each year – regardless of age, income or background – to nurture the potential of children and teens, improve the community's health and well-being and to provide opportunities to give back and support neighbors. The Y has the long-standing relationships and physical presence not just to promise, but to deliver, lasting personal and social change. The Y mission is to put Christian principles into practice through programs that build healthy spirit, mind, and body for all. www.ymcacv.org.